Strong bonds forged with Wentworth Woodhouse in times gone by are supporting the house's current fundraising campaign, Forge A Link. The charitable trust regenerating the Rotherham stately home is giving supporters the chance to have their initials hand-stamped onto a 154 metres-long chain for the mansion's famed East Front.
Donations have come from as far away as Australia – and many are being made in memory of family members who lived or worked at The Big House as far back as the 1800s. The chain will replicate one which featured on the 606 feet-long façade for almost two centuries and will continue the restoration of original ironwork features on the East Front.
Blacksmiths at Ridgeway Forge in Attercliffe are hand-crafting 1,800 links using traditional methods and each one can be stamped with up to three initials in recognition of people who make donations of £50 or more.
"A number of links have been forged and stamped and are already in situ on the mansion's Georgian portico," said Mark Barthrop, the Preservation Trust's Fundraising Officer. "What's really heartwarming for us is that each link is continuing an important connection people have with the house. Forge A Link supporters have proudly told us about their ancestors that worked here as servants, or in the Earls' collieries. Some were students here in its Lady Mabel College of Physical Education era and others have grown up with the house on their landscape."
The Forge A Link campaign could bring in £40,000 before it closes at the end of the year. For more information on the campaign, click here.
---
Jane's Ancestor Elizabeth Worked for the Earl for 30 Years
Hoyland-born Jane Ainsworth reckons thousands of people could be connected via their relatives to the Earls Fitzwilliam. "Hopefully they join the Forge a Link fundraiser as a permanent memorial to them," said Jane, whose love affair with Wentworth Woodhouse began when she came back to her Barnsley roots eleven years ago.
She moved to Lancashire with her schoolteacher parents aged three and came back to live in the town centre after early retirement. She and her husband Paul saw glimpses of the house on their walks and researched its story.
At the same time, she was looking into her own family history – and to Jane's delight, she discovered numerous links to the Big House. Generations of men on both sides of her father's family were miners and Jane swiftly found they worked for collieries owned by the Earls Fitzwilliam and their families grew up in estate houses.
Then she discovered that her mother's great-great-aunt, Elizabeth Martha Horn, was a trusted servant to the Fitzwilliams. "It was a lovely feeling to know that we had all these personal connections to the house," said Jane, who loves historical research and is a published author. Her first book, in 2015, was about the Old Boys of Barnsley Holgate Grammar School in WW1.
Through research on Ancestry and the Fitzwilliam Muniments at Sheffield Archives, Jane discovered that Elizabeth grew up close to Milton Hall, the Fitzwilliams' family home near Peterborough, and surmised the family must have recruited from local villages.
Records show Elizabeth listed in 1861 as a 24-year-old spinster chambermaid, one of 35 servants at Wentworth Woodhouse. Ten years later, she was a housemaid at the Fitzwilliams' London home in Grosvenor Square.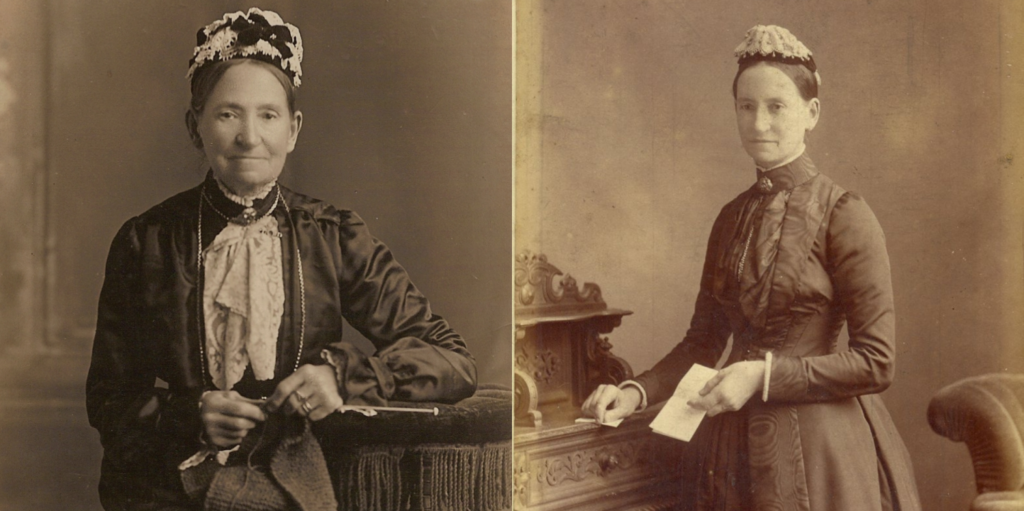 By 1881, at 42 she was back at Wentworth Woodhouse and another 10 years later, and still unmarried, she was the housekeeper in charge of three staff at Grosvenor Square. "She rose up the ranks to a very trusted role. She must have been in charge of the house, as the family were not occupants at the time," said Jane.
Elizabeth's life changed when she married widower check-weighman William Berry, another of the Earl's trusted employees. She left service after 30 years and the pair lived in the Miner's Lodging House in Elsecar.
Elizabeth had a close relationship with her older sister Hannah Maria and her daughter Mary Ann, Jane's great-grandmother. "My grandma called her Auntie Berry and lived with her in Elsecar for a time. That's how she met my grandad, Arthur Firth, who was hired to paint and decorate the house."
Jane and Paul are members of the Friends Of Wentworth Woodhouse scheme and are supporting the current Forge A Link campaign. The initials of Jane's parents, Edith and John Charles Hardy, will be imprinted on two links of the hand-forged chain being created for the East Front.
"They were from Hoyland and Elsecar and their initials will represent their family connections to Wentworth Woodhouse. I think they would both be chuffed by that," added Jane, who hand-painted wooden birds for the Trust's pandemic community art project The Flock, and along with Paul has handprints engraved on slates in the mansion's roof after supporting the Make Your Mark In History appeal, which ran during the roof repair project in 2018.
---
Lady Mabel Student Alison Retraced her Intelligence Corps Mother's Footsteps at Wentworth
Donations toward two links have been made by Alison Neasom, who lives 200 miles away in Hampshire, but has strong ties to the house. "They will be stamped with A.N for me, and O.W for my wonderful mum," she said. "It is just a little way of giving back for the joy the house gave to my mother and I in our respective times at Wentworth Woodhouse."
Alison's mum was stationed there for two years with the Intelligence Corps Headquarters and Training Depot. Private Olive Wedgwood, from Langwith, near Bolsover, joined the Corps as war was ending in 1945.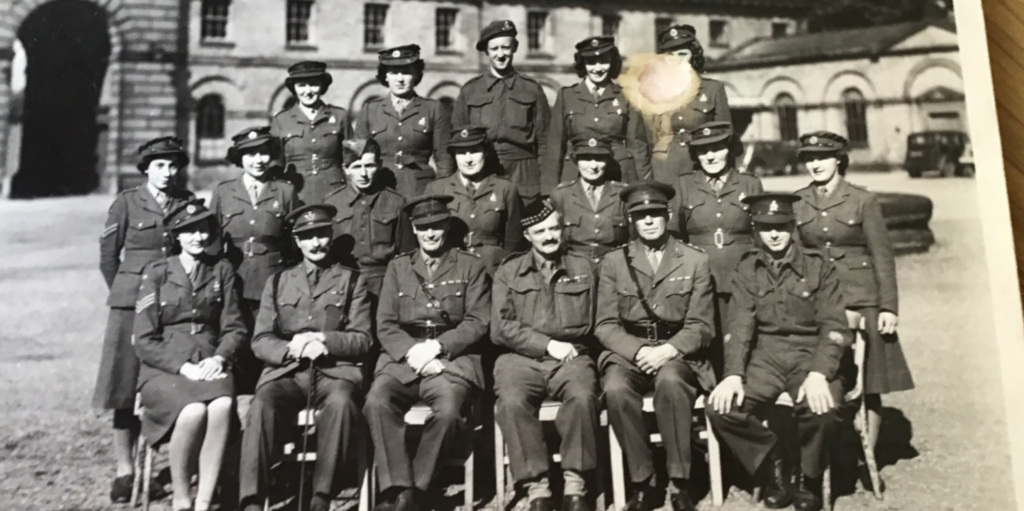 "Dad always said that mum was the reason Hitler surrendered," said Alison.
"She was a clerk dealing with administration tasks, including deployment of troops, and went on to become a Lance Corporal. She loved the grandeur of the house, but as a nature-lover, having her place of work in such beautiful countryside was perfection to her. She spoke of the walks she took to Greasborough and through the grounds, and the fun she had skinny-dipping in the lakes."
Some 27 years later, by a twist of fate, in 1974 Wentworth Woodhouse became her daughter's home for three years.
"Dance, my passion, was a P.E. specialism at the Lady Mabel College based at the mansion. My mother was absolutely delighted when I went to train as a P.E. teacher there. She loved bringing me back to college and came to watch me in dance events," remembers Alison (nee Hayes).
"My North Wing roommate for the first year was Kate Reynolds and we still have a very strong friendship.
"I don't think any of us fully appreciated the magnificence of the building and grounds and how lucky we were to dance in the Marble Saloon, play lacrosse at the Deer Sheds and do our indoor sports and gym in the Stable Block.
"In my final year I was Entertainments Chair, which meant I was invited back to the following year's college ball. My husband decided to propose to me that evening because he knew how much Wentworth meant to me," said Alison.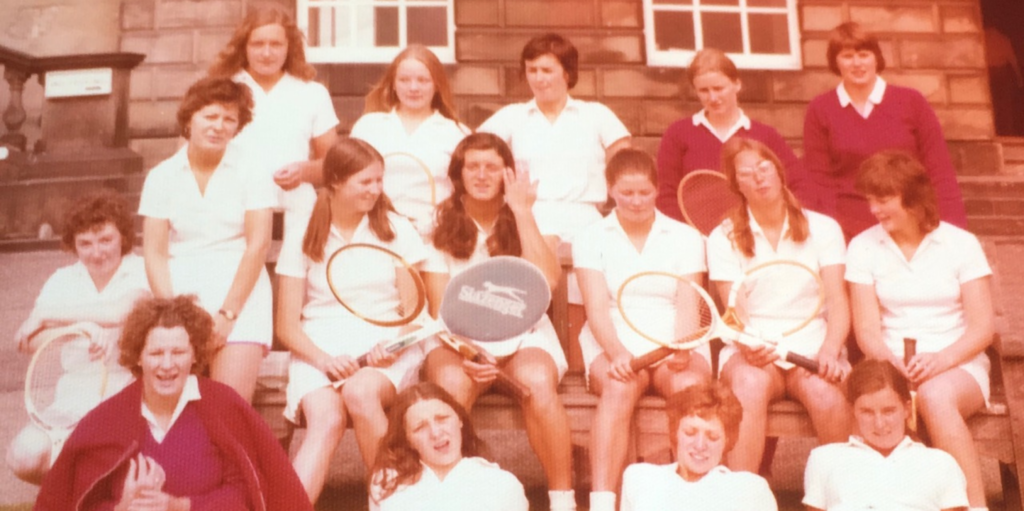 With dance her specialism, she went on to teach and work in youth development and teacher training in Berkshire, Middlesex and Hampshire, retiring in 2021. Now 67 and a grandmother, Alison enjoys ballet and contemporary dance classes and plays netball and badminton.
She keenly follows news of Wentworth Woodhouse and was thrilled to return recently for a reunion of 1974 -77 Lady Mabel students.