Wentworth Woodhouse invites you to wander in and explore its principal rooms in your own time, imagining yourself perhaps at a grand ball or luxurious dinner as the house opens its doors to prebooked one way freeflow visits.
Room Stewards will be on hand to help with queries and a children's activity sheet is available for younger visitors.
The House is available to explore from 1.00pm every day of our usual opening days. Trips are divided into individual slots and you will be able to choose a slot to suit you on the booking page.
All-Day Access to the Gardens
Though entry to the House is on a time slot basis, with your ticket you will get all-day access to the Gardens, open from 10.00am. If you book a late afternoon session for your House admission, we encourage you to visit the Gardens first (ahead of your booked time slot) to ensure you get the most from your visit.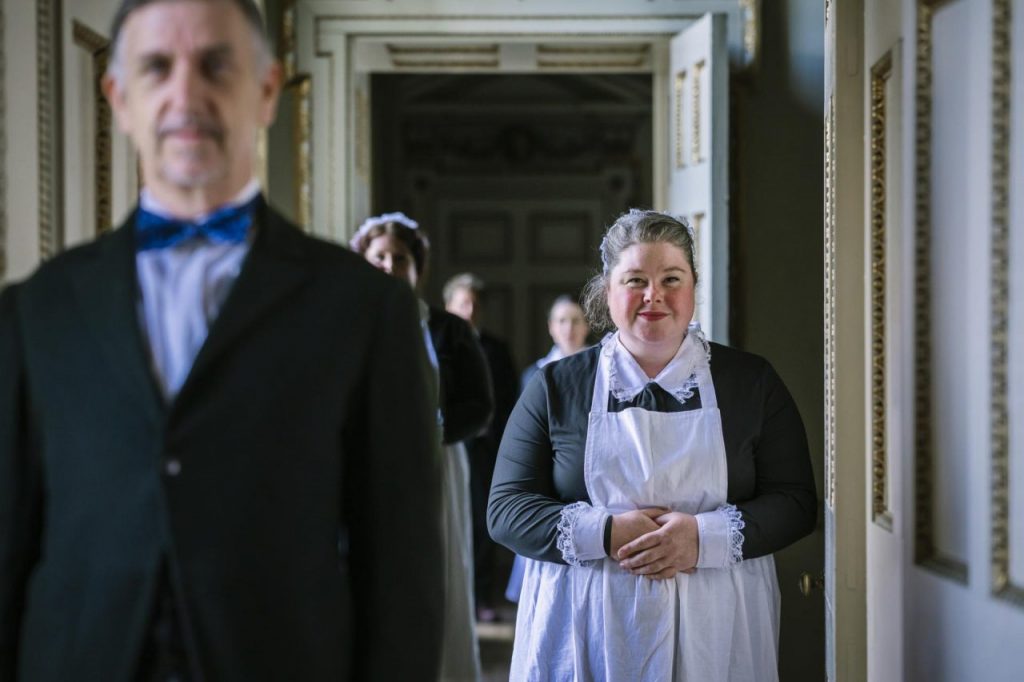 If These Walls Could Talk
As part of your walk, you'll encounter our permanent visitor experience, 'If These Walls Could Talk', which takes you back in time to hear the inside story of King George V and Queen Mary's visit to Wentworth Woodhouse in 1912.
Told from the perspective of housemaids and manservants, the grand staterooms are brought to life whispering memories from their past. This pilot project uses the latest technology and has been made possible with the support of a £40,000 Respond and Reimagine Grant from Art Fund, the UK's national charity for art.
Remember, any money made from visiting us goes straight into the Wentworth Woodhouse Preservation Trust and contributes towards the restoration of this magnificent house and gardens.
Have a Guided Experience
Want to get the most out of the House? Take a guided tour with one of our experts. All tours are listed on the What's On page.