The house and grounds of Wentworth Woodhouse are ideal backdrops for period dramas with an abundance of striking architectural features and open spaces. We also have a range of derelict areas from attics to cellars which are perfect locations for science fiction productions.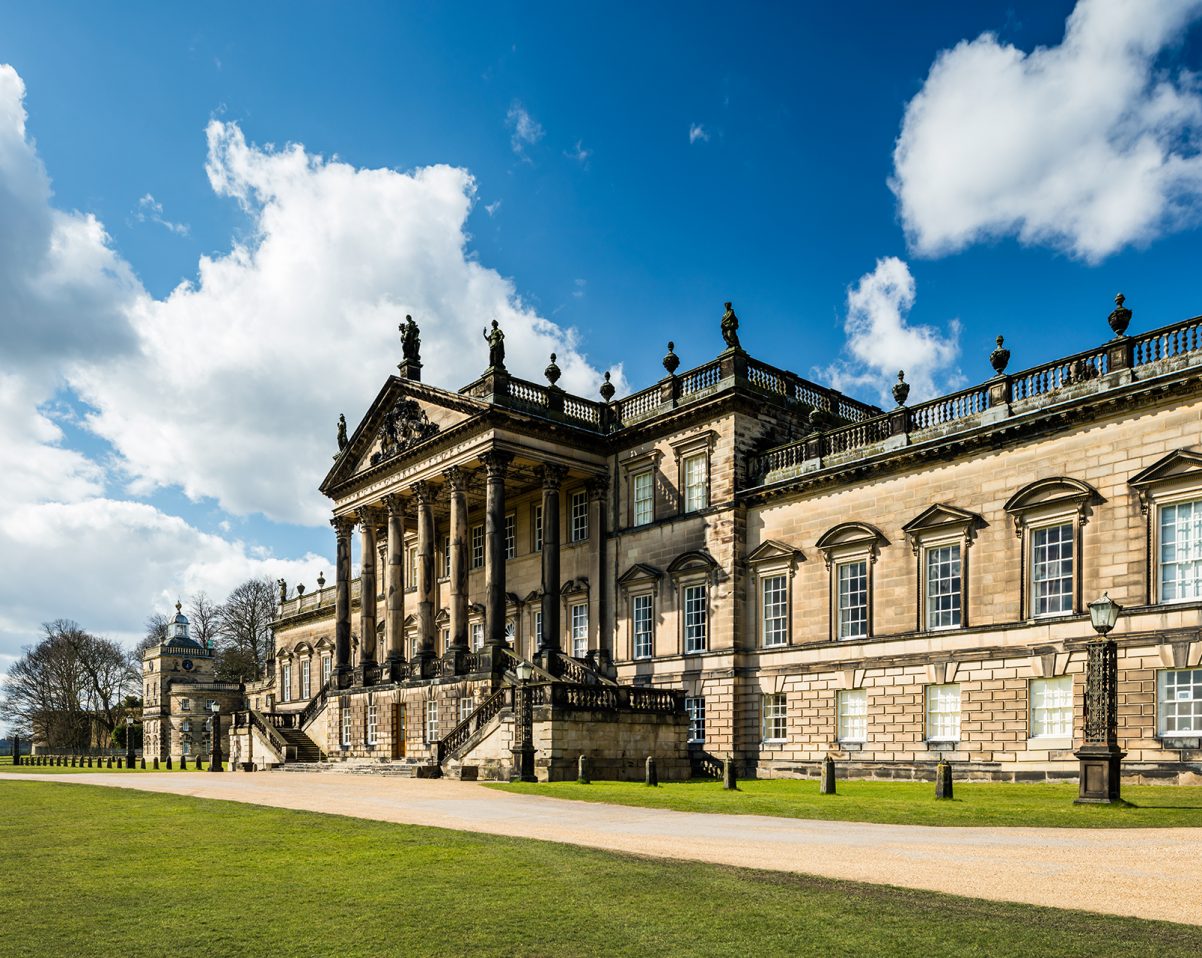 Virtual Tour
A virtual tour is available for filmmakers and location scouts to explore the potential of Wentworth Woodhouse as a filming location. It is an invaluable resource for location scouts to assess the suitability of Wentworth Woodhouse as a location without having to travel here in person. To view, enter password: w3ntw0rth
View Virtual Tour
Our virtual tour provides room by room information on dimensions, condition, decor, electrical fittings and customisation options. It also lists the film and TV productions that have used each room.
Filming and photography play an important part in supporting the current and future conservation works here at Wentworth Woodhouse.
All money raised from filming goes back into the house to ensure its future survival. Any filming or photography undertaken in or on the grounds of Wentworth Woodhouse must be agreed and authorised by our Filming Team prior to use.
Prices are available upon request and quotations will vary based on rooms/locations required and length of shoot, inclusive of build and film shoot times.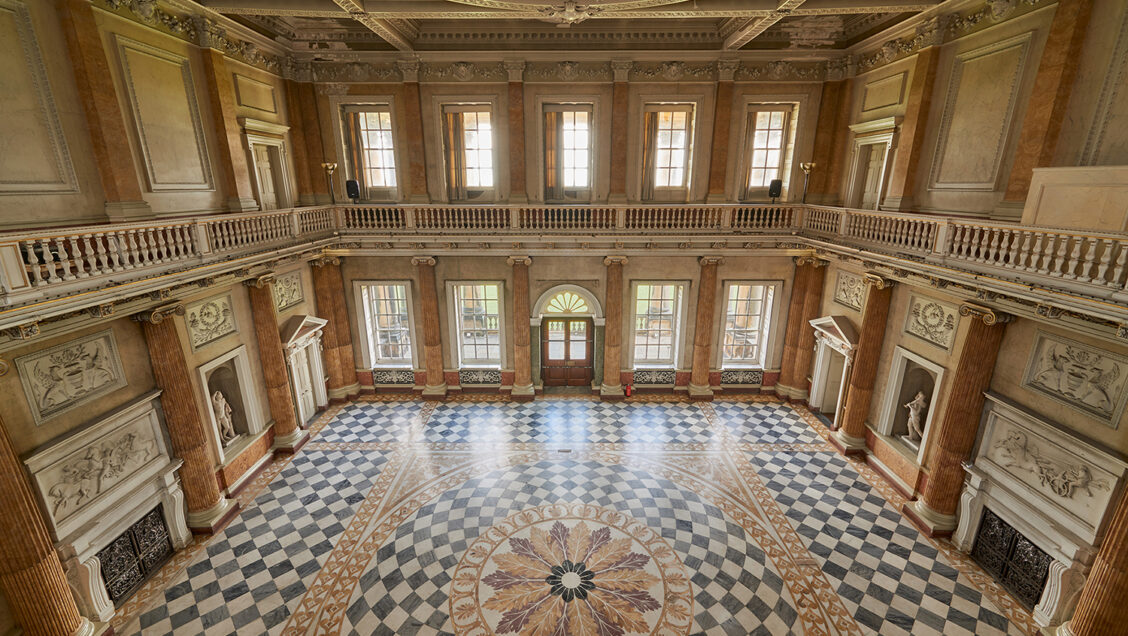 Marble Saloon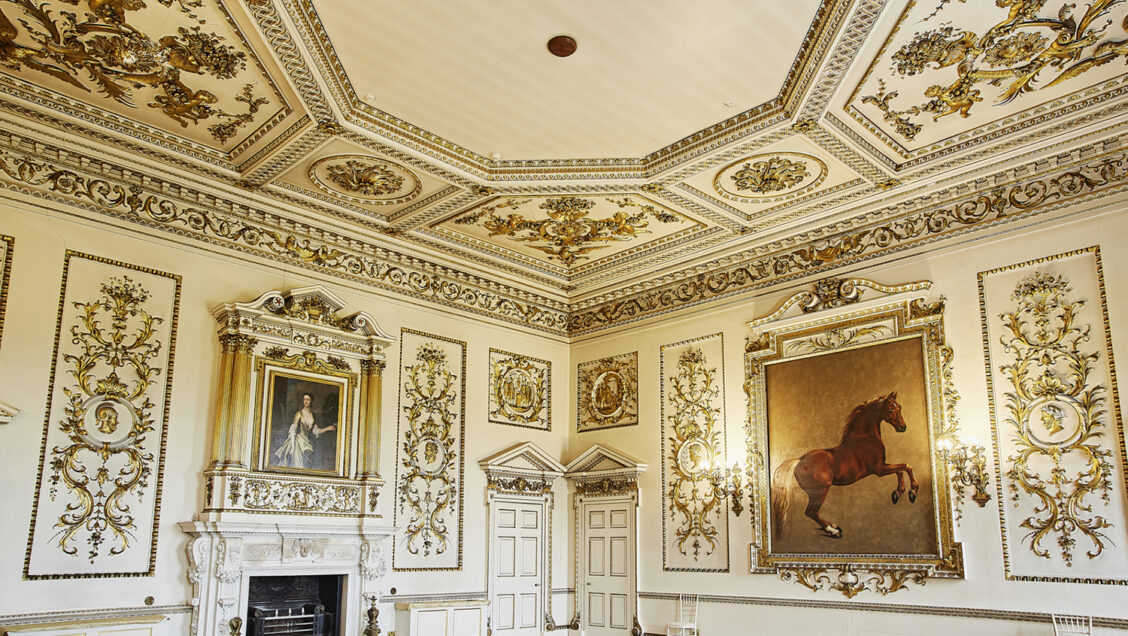 Whistlejacket Room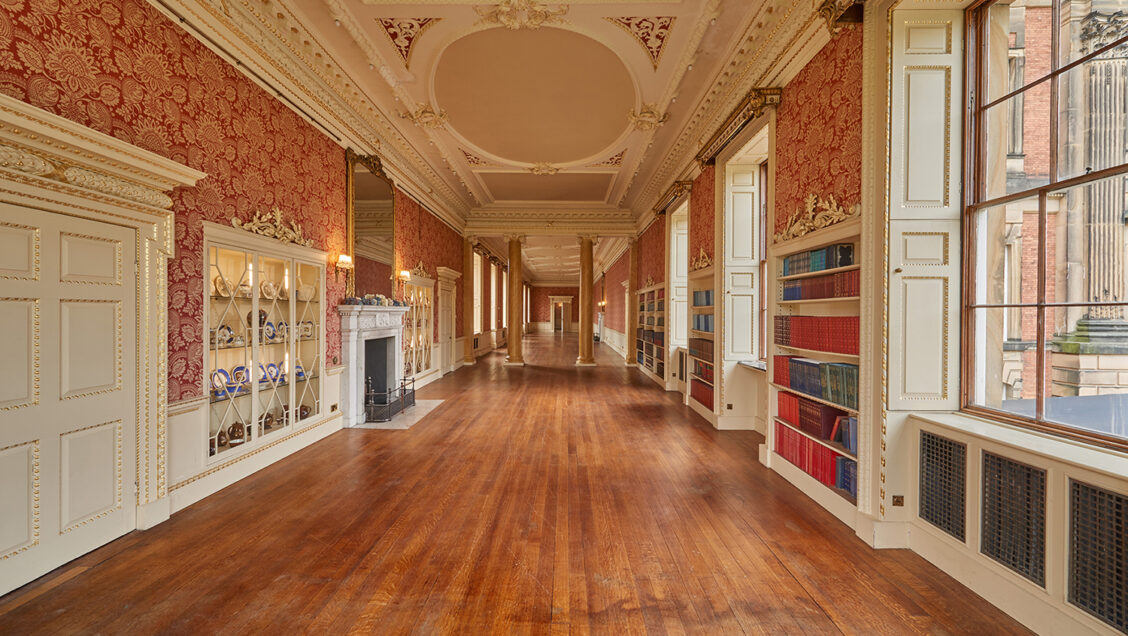 Long Gallery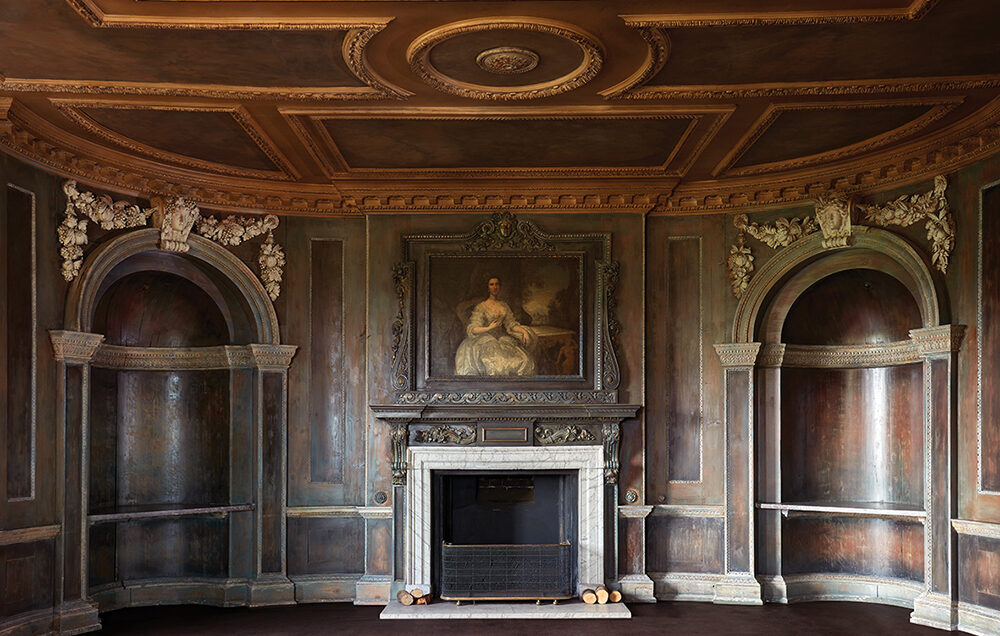 Low Drawing Room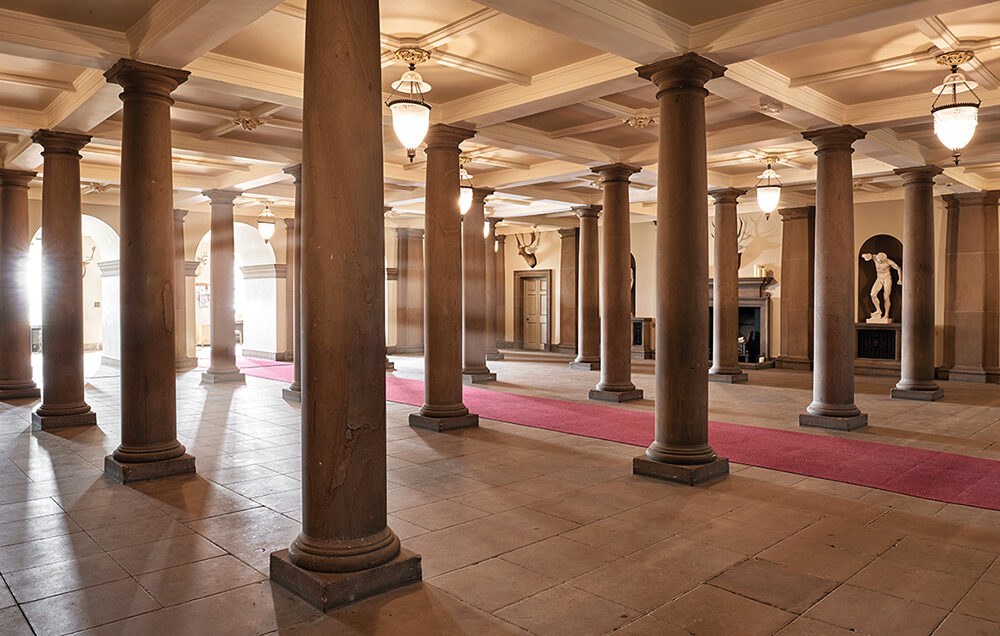 Pillared Hall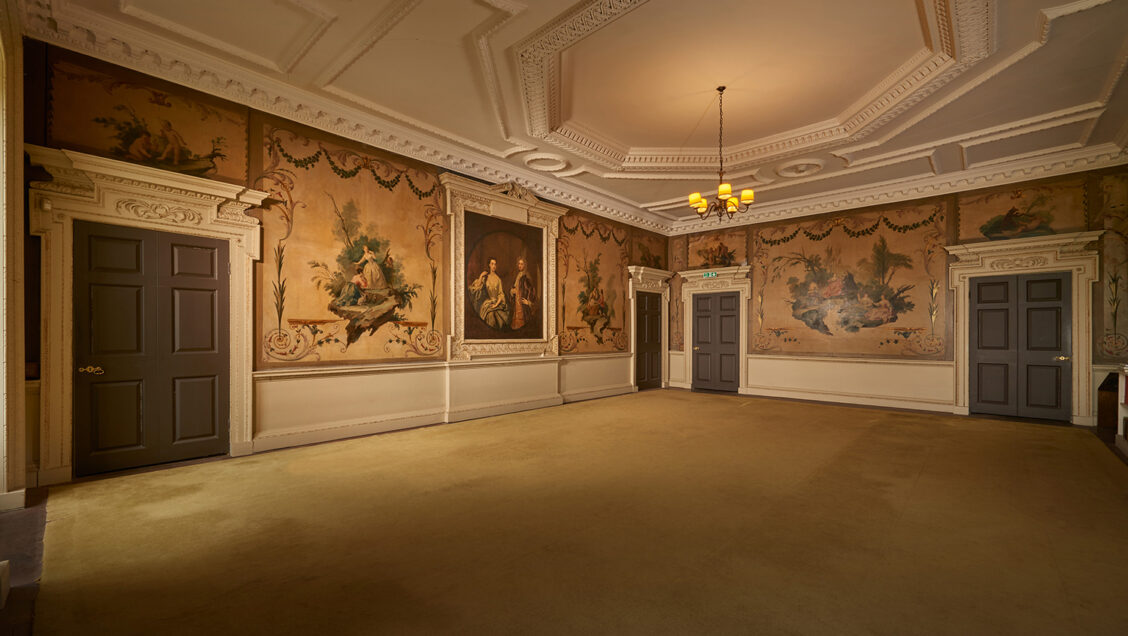 Painted Drawing Room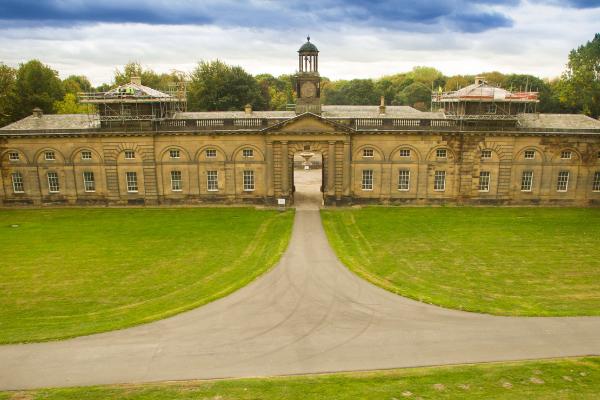 Stable Block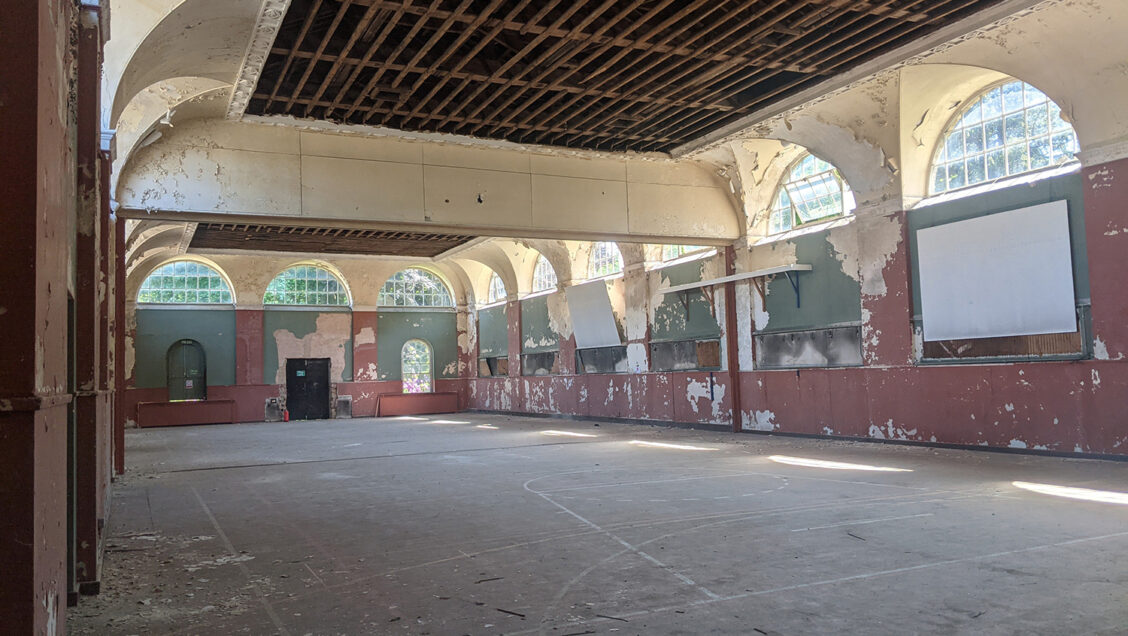 Riding School
Cellars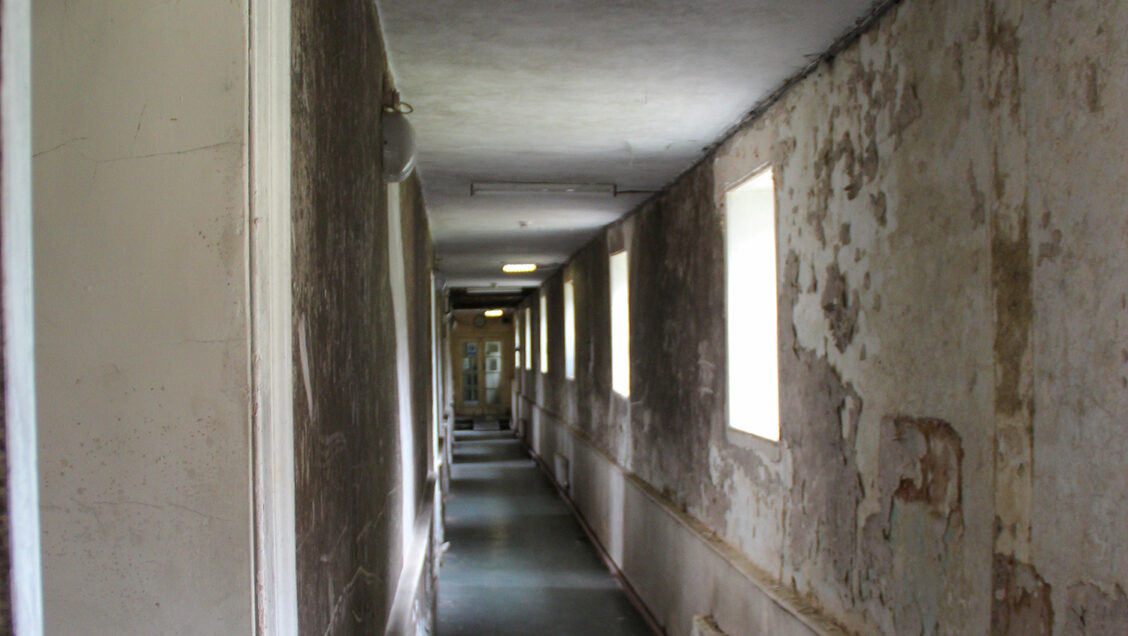 Bedlam
Filming FAQs
Situated just nine minutes from Junction 35 of the M1 in the picturesque village of Wentworth in Rotherham, South Yorkshire.
The entrance to Wentworth Woodhouse is accessed off Cortworth Lane, directly opposite the end of Clayfield Lane.
On-site parking is available free of charge.
What3words: ///botanists.linked.synthetic
There are 4.15 hectares of unit base parking available including over 1 hectare of hard standing parking. There is a cattle grid on the main drive with a limit of 9 tonne axle weight.
See a map of unit base here.
The use of practical fires and naked flames are permitted with appropriate risk control measures in place. We do have a preferred SFX supplier so please discuss your specific requirements directly with the Filming Manager.
There is no access to the fire hydrants on site so water bowsers must be brought on.
Wentworth Woodhouse does not have a collection so we do not require collections handling or conservators.
However, our interior is Grade I listed and as such most interiors cannot be modified in any way. Some interiors are more recently modified and can be painted if required.
Included in the rate is a dedicated member of staff from Wentworth Woodhouse for a maximum of 12 hours per day.
Our operational times during set strike are 6.00am–6.00pm. Any hours outside of this will be charged in addition.
We can accommodate night shoots and double bank days but this will incur an additional staffing charge for unsociable hours.