Built in honour of Admiral Augustus Keppel, Keppel's Column is an ornamental building known as a folly[1]. Designed by John Carr (1723-1807), the column stands at 120 feet high and is built in the Doric style which was one of the three orders of ancient Greek and later Roman architecture alongside Ionic and Corinthian. You can find all three of these classical column types at Wentworth Woodhouse.
---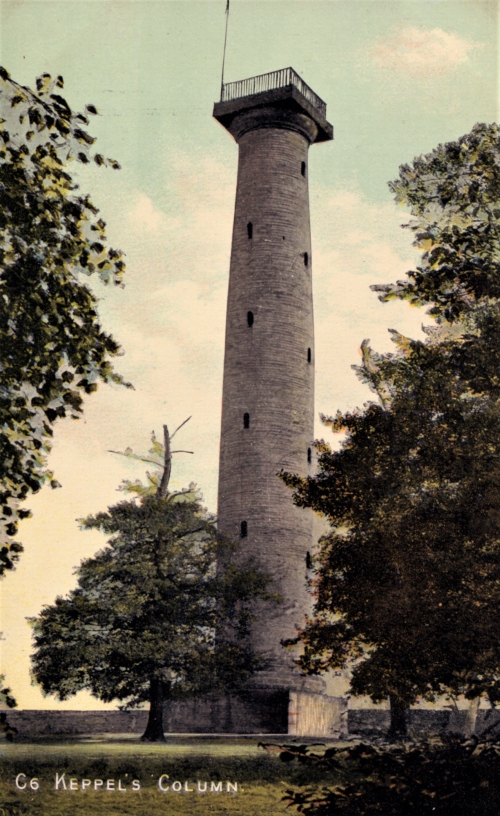 Sadly, the column, whilst still a prominent local landmark, has been in a critical condition and in dire need of repair, with its viewing platform inaccessible to the public since the 1960s[2]. Due to the column's national historical and architectural significance, Historic England provided a grant to secure the monument for future generations. Following extensive renovation, the column is due to be opened to the public in September 2022.
---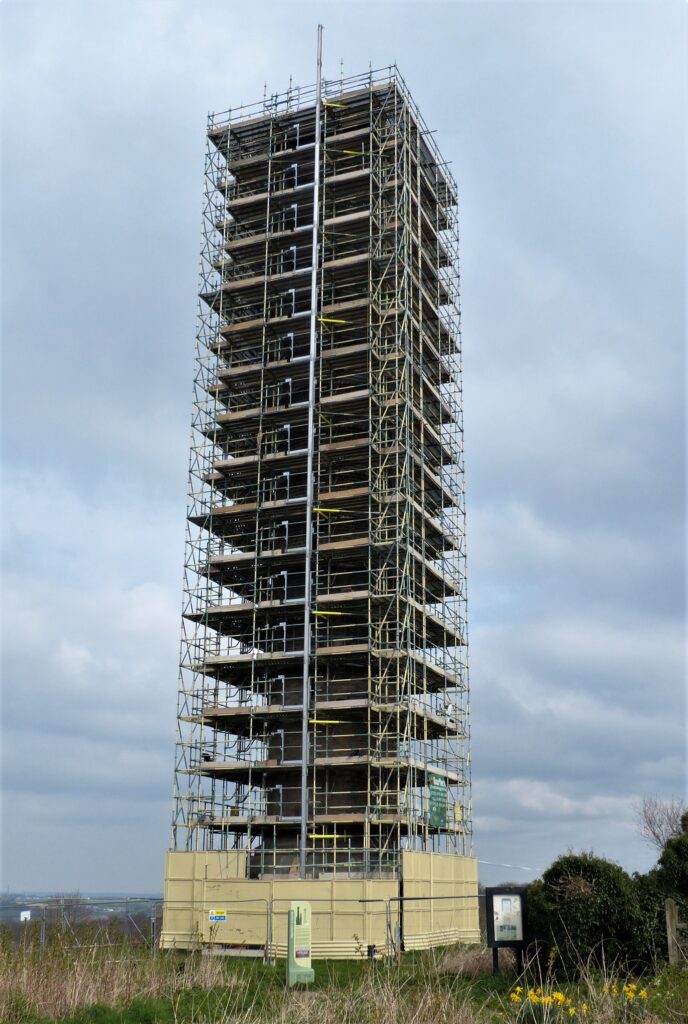 Augustus Keppel (1725-1786) was an English admiral, politician, and friend of the 2nd Marquess of Rockingham-Charles Watson-Wentworth. Admiral Keppel had previously commanded the famous battleship HMS Victory, which was the flagship of Lord Nelson and famous for its role in The Battle of Trafalgar (1805).The 2nd Marquess commissioned the construction of the column which stands in the high ground at Scholes Coppice about one mile distant from Wentworth Woodhouse.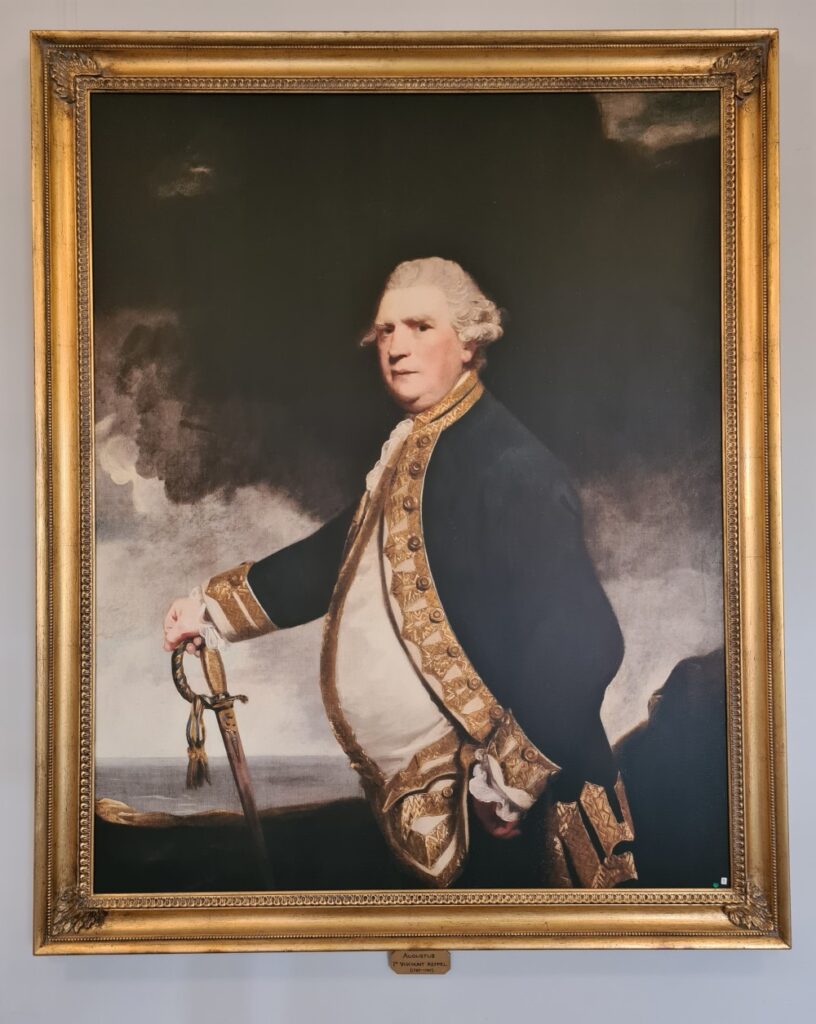 Admiral Keppel's naval service was far from plain sailing! Alleged to have committed five separate acts of misconduct and neglect during the Battle of Ushant (1778), Keppel was court-martialled on board HMS Britannia, in Portsmouth Harbour, between Thursday January 8 and Thursday February 11, 1779. The trial garnered mass public and media attention due to its political wranglings and tensions. Keppel was also a Whig[3] politician who sat as an MP from 1755 to 1782. A Whig publication had produced an article blaming Vice Admiral Hugh Palliser, a Tory who sat as an MP from 1774 to 1784, for a failure of victory in the Battle of Ushant against the French. Whilst Britain viewed the battle as inconclusive France was jubilant, claiming victory as theirs. The accusation levelled against Palliser was that he ignored Keppel's signal to bring his Blue Squadron into line and attack the French which had allowed French ships, including the La Belle Poule, to escape. In response, Palliser brought a charge against Keppel to clear his own name. Keppel's trial was therefore a highly political event and was extensively reported in newspapers and in the popular Gentleman's Magazine. Exchanges between the two sides were highly fraught, with accusations that members of the court were biased in favour of Keppel because of his Whig views.
Keppel was eventually cleared of all charges of Misconduct and Neglect of Duty whilst Palliser was forced to go into hiding for fear of his life, resign from the Government and vacate his seat in the Commons. Things only worsened for Palliser when he then found himself court martialled for Disobedience of Orders and Neglect of Duty. In court, Palliser's main objection to the charges brought against him was that the proceedings were motivated by a party-political agenda. The prosecution argued that Keppel had sent a signal to Palliser to attack the French which he had ignored. In his defence Palliser disputed these accusations and argued that even if he had failed to comply, he could not have proceeded to attack, as his ship was 'a perfect wreck' from its previous involvement in the battle. In similar vein to Keppel, Palliser was cleared of Misconduct and Neglect of Duty, however this did not stop the Whigs in their continued attacks on him both in the Commons and in the Press.
---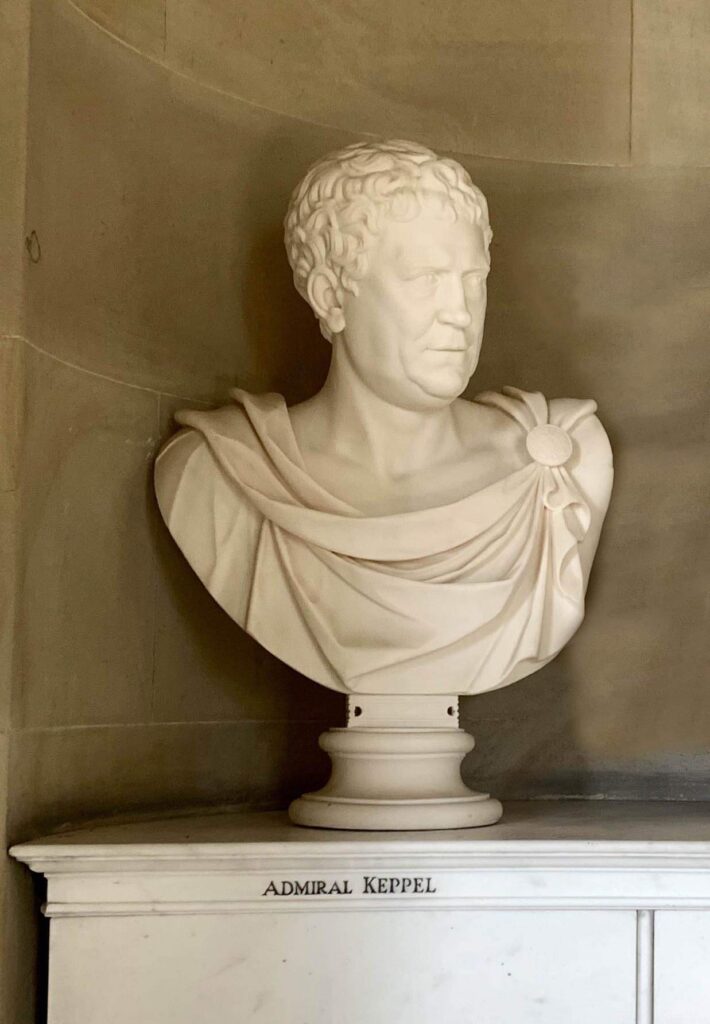 Palliser's acquittal notwithstanding, Keppel's earlier acquittal continued to be celebrated, especially in Yorkshire. Sadly the 2nd Marquess passed away at the age of 52 in 1782, only two years after he had first stood on top of the column he commissioned in Admiral Keppel's honour. Today his folly, and its renovation and restoration, mean that many more generations of local people will be able to continue to enjoy the extensive views it provides.
---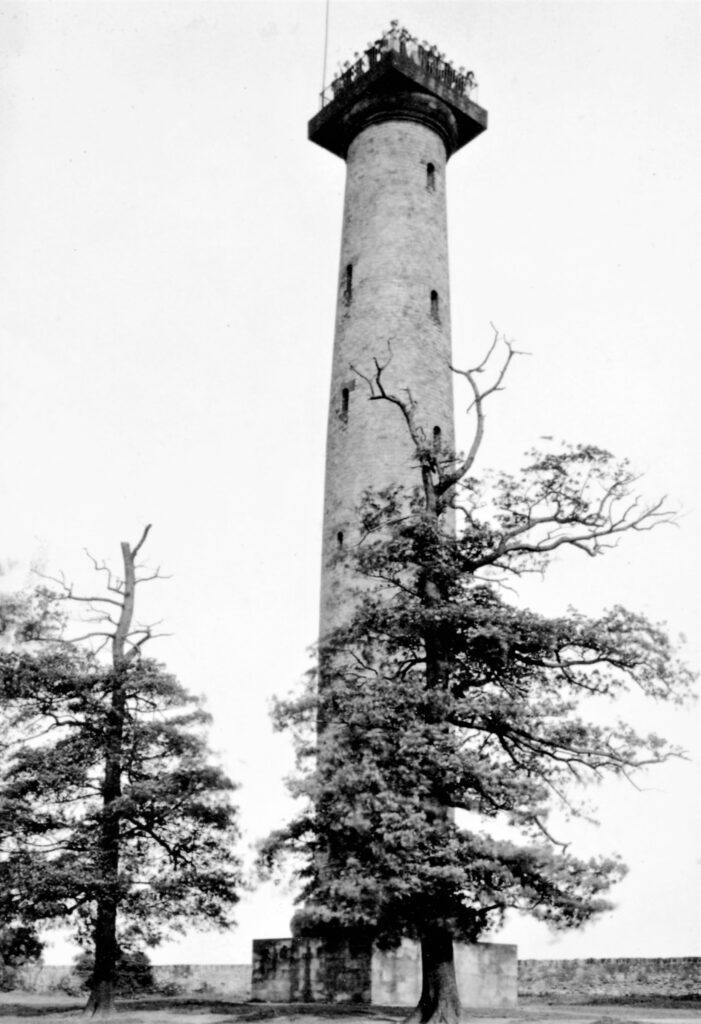 ---
[1] A folly is a 'costly ornamental building with no practical purpose, especially a tower or mock-Gothic ruin built in a large garden or park'- Oxford Dictionary/ Languages
---
[2] Grade II-listed Keppel's Column to be reopened to the public for first time in 60 years under new plans | Yorkshire Post
---
[3] A Whig – A member or supporter of a major British political group of the late 17th through early 19th centuries seeking to limit the royal authority and increase parliamentary power.